Jocuri pe steam gratis – pentru ca "de ce nu?". Le-am primit si eu de la cineva si cum nu prea am timp sa ma joc, vi le las voua aici.
PS: Ar fi un semn de buna crestere, sa spuneti in comments ce joc ati luat, ca sa nu incerce si altii degeaba.
Pixel Puzzles 2: Anime: 63I43-E928T-JV7IX
Majesty 2 Collection: NNMY3-PEGPY-ZN2F0
Pixel Puzzles Junior: ZIPGK-M0IFJ-R8JDT
The Flame in the Flood: I2L9N-TL4Y3-JMA0Q
Sam & Max: The Devils Playhouse: BVD05-95Z0C-WFXB2
Theatre of War 2: Africa 1943: RRMJ5-BNR42-BIMBM
True Bliss: FF5GH-F5HPP-7JKVP
Data Hacker: Corruption: 9H878-W8HM7-Q2BFC
Theatre of War 2: Kursk 1943: TC656-EJNFQ-AVIE3
Snake Blocks: HELB4-5WJRQ-CXYIQ
Snake Blocks: GQA9N-MW4WX-T5AKT
Theatre of War 2: Africa 1943: Q73LM-B4IEW-GPYLY
KnightShift: GGVFC-BKJ2G-WH4VQ
Terra Lander: KMBQN-44MDH-036FY
Theatre of War: H2FX5-C96D2-K4KNI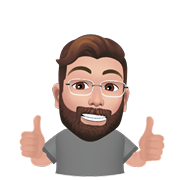 O simbioza perfecta intre o gramada de informatii, abilitati, capabilitati, experiente si cafea.